Political values of the Millennial Generation in the Central and the Eastern European region
The Foundation for European Progressive Studies (FEPS) and Policy Solutions have published their joint study to present the regional results of the Millennial Dialogue international youth research.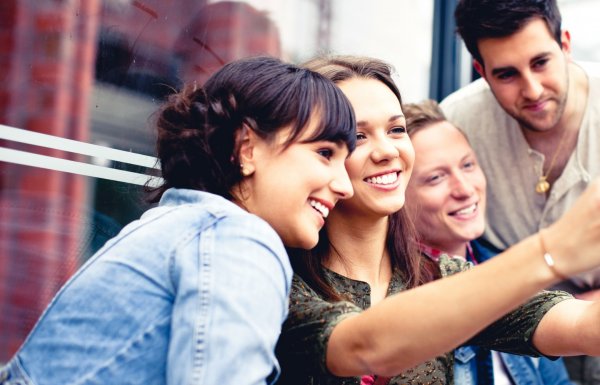 The study shows the most important political values of the Millennials or Generation Y – those who were born between 1980 and 2000 and are between the ages of 15 and 35 nowadays – in regional context.
The goal of the Millennial Dialogue project is to better understand Millennial Generation with the help of new opinion survey methods applied in numerous countries of the world. The programme was launched by the Foundation for European Progressive Studies (FEPS) and by the US-based Global Progress, and it also featured the help of AudienceNet, a public opinion polling company. The Hungarian and central and eastern European (Austrian, Polish and Bulgarian) surveys were analyzed by Policy Solutions.
The research states that the age group between 15 and 34 is much more hopeful about their present and also their future than it would be expected. 90% of the young people in Bulgaria, Poland and Austria are satisfied with their lives, and 75-85% of them find their future reassuring. Hungarian young people are also more optimistic than what we are used to see in the results of researches regarding the whole population, but it can be seen that the age of 25 is a turning point: young adults after 25 are significantly unhappier than the ones between 15 and 24.
Young people of all four countries find happiness and health the most important things in life, but at the same time, interest in politics is rather low everywhere. While half of the Bulgarian, Austrian and Polish young people show some interest in political topics, only one third of the Hungarian Generation Y deals with public issues and just 6% of them are seriously interested in politics. All in all, the questions of individual well-being and self-realization have more significance for the Millennials of the region than community values.
The lack of trust in politicians is the main reason for the voting passivity in all countries included in the research. In Austria and Hungary almost half of the Millennials, in Poland 54% and in Bulgaria two third of them specified the lack of trust as the reason for non-voting. The main factor that would make Generation Y more interested in voting is if they could trust politicians more.
Voting preferences are highly influenced by the impressions about party leaders and the information that they receive about the local candidate. All this shows the personalization of politics, so the emphasized role of party leaders against the program and values of a certain party.
In theory, it would provide a great chance for social democratic parties that young people consider left-wing topics the most important. Millennials of the region have healthcare, education and job creation on the top of their political priority list.
Back