Invitation: Conference on the State of Populism in Hungary and the EU.
Friedrich-Ebert-Stiftung and Policy Solutions cordially invite you to their joint conference: 'The State of Populism in the EU and Hungary in 2016'. The objective of our conference to forecast the political changes in Europe based on the trends of populism in 2016. We will also investigate the similarities and the differences between the Hungarian and the western European populism.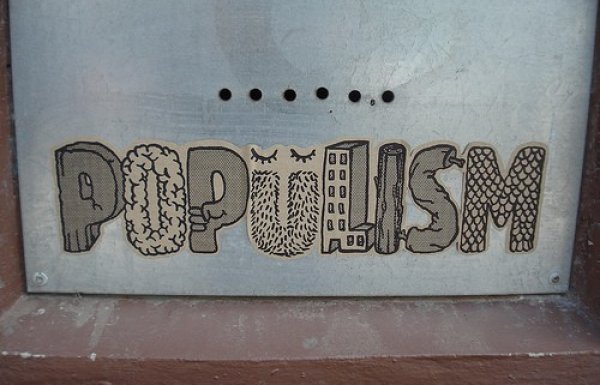 Date and time of the event: 24 November 2016 (Thursday), 10:00-12:00
Venue: Mercure Budapest Korona Hotel (Budapest, 1053, Kecskeméti u. 14.)
Programme:
10.00 – 10.15: Opening remarks
Jan Niklas Engels, Head of Office, Friedrich-Ebert-Stiftung Budapest
10.15 – 10.45: Presentation: "The State of Populism in 2016" yearbook
Tamás Boros, Co-director, political analyst, Policy Solutions
10:45 – 12:00: Roundtable discussion. Populism in Hungary: trendsetter of trend follower?
Attila Juhász
Senior analyst, Political Capital
Júlia Lakatos
Head of international affairs, Centre for Fair Political Analysis
Gellért Rajcsányi
Editor-in-chief at Mandiner
12.00 – 12.30: Reception
The guests of the event will receive a free copy of our yearbook (in Hungarian).
The official languages of the conference are Hungarian and English. Translation will be provided.
Please register before 21 November 2016 at info@policysolutions.hu
We are looking forward to seeing you at the conference.
Back