Post-COVID Hungary
This comprehensive research reveals how Hungarian society views the two and a half years of the COVID-19 crisis. We have looked in detail at the long-term effects of the pandemic on Hungarians' fears, health attitudes, lifestyle, work and mental health.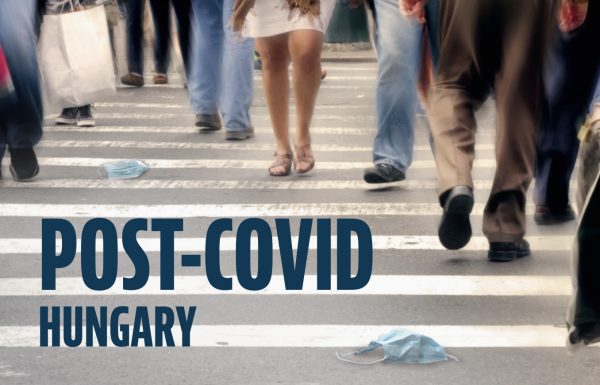 Main findings:
- Global threats in 2022 according to Hungarians: new epidemics, war, climate crisis. A year and a half after the peak of the COVID-19 epidemic in Hungary, the fear of new pandemics continues to top the list of global threats for Hungarians. However, the percentage of people mentioning pandemics has fallen significantly, from 59% in spring 2021 to 47% in autumn 2022.
- A third of Hungarians now considers COVID-19 to be harmless. In the third wave of the coronavirus epidemic (March 2021), the overwhelming majority of Hungarians considered the virus dangerous (82%), but in autumn 2022, the proportion of respondents who considered the virus dangerous (66%) has decreased by 16 percentage points.
- Only 6% know the number of deaths of the COVID-19 pandemic in Hungary.
- Almost half of the adult Hungarian population (47%) say that they have had COVID-19, a much higher proportion than the number of cases officially registered by the government.
- Half of the COVID patients reported symptoms after the illness, with a high proportion of people in small communities experiencing symptoms indicative of long-COVID.
- Half of those who had previously been hesitant about the vaccine were persuaded by health reasons, a third by external pressure. The most common reason for people refusing vaccination is the perceived health risks of the COVID vaccine.
- Health-conscious lifestyle and time spent at home have become more popular during the epidemic, but one in five Hungarians still feel anxious in a crowded environment
- A third of active workers have worked from home, but home office is still a graduate privilege.
- The Orbán government's handling of the COVID crisis is neither improving nor worsening in the eyes of Hungarians. The handling of the energy crisis also scores well with Fidesz voters and poorly with opposition supporters.
The English summary of the publication can be downloaded from here.
Authors: András Bíró-Nagy - Áron Szászi - Bálint Antal
Back